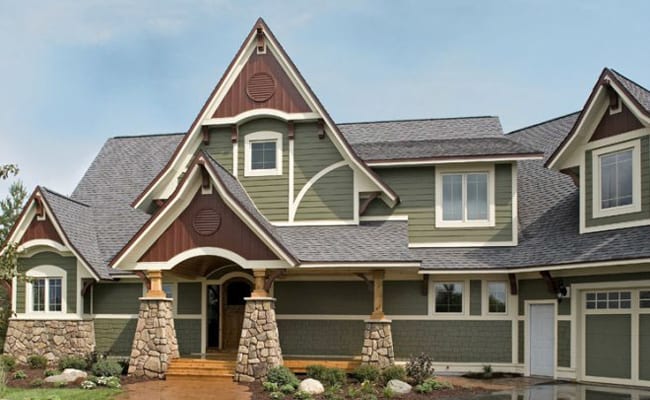 James Hardie
James Hardie is the world leader in fiber cement siding, a material that gives the charm of wood while providing an exceptionally durable, low-maintenance cladding that stands up to all kinds of climates. Products include HardiePlank lap siding, the most popular siding in America, as well as HardieShingle and HardiePanel siding, all available with ColorPlus technology for color accuracy, consistency, and fade-resistance.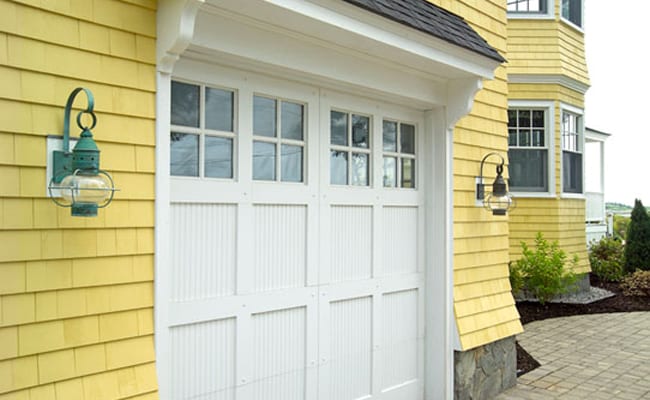 Maibec
Maibec offers Eastern White Cedar shingles in pre-assembled strips, individual shingles, ready-to-install corners, Victorian designs, and wides for dormers and gables. The company also offers genuine wood siding, which is available with a natural high-temperature treatment process for extra strength and durability and in the em+ profile for easy installation and an ultra-clean finish.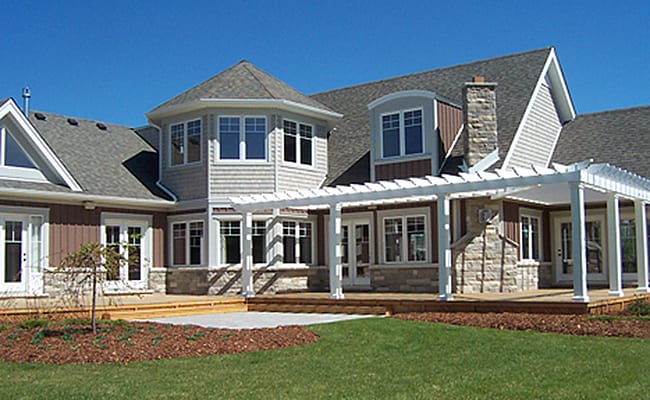 SBC Cedar Shingles
SBC's success is based on product quality and customer satisfaction. From the cedar harvesting to the delivery of finished products, SBC's personnel, service, and installations all contribute to the manufacturing of quality products, to which the company is proud to affix its name.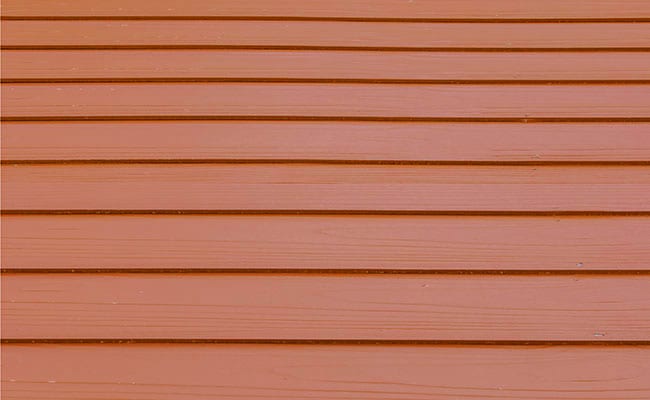 Bevel Siding
Bevel siding, also known as clapboard, is available in different lengths and widths to create different exposures. The narrower exposures have a more traditional look, while wider widths lend more of a contemporary appearance. Available in Clear V Groove Red Cedar.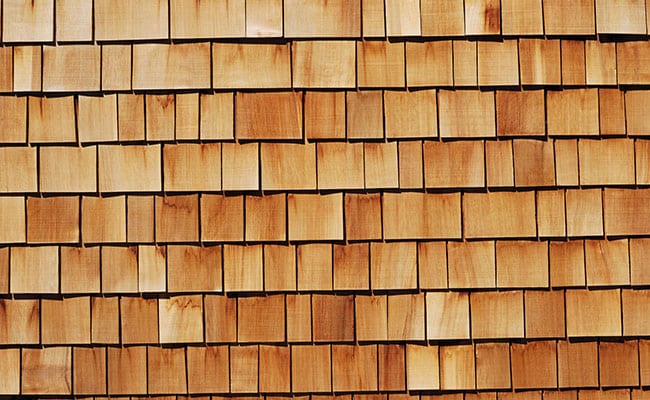 Cedar Shakes & Shingles
Cedar shingles are the most common siding in the northeastern United States. These shingles are cut square with parallel sides, making them easy and fast to install. Taller shingles with wider exposures need to be installed with backer board to ensure weatherproof coverage. Available in:
• #1 Red Cedar Perfections, 18"
• #1 Red Cedar R&R gray prime oil base, 18"
• #1 Red cedar R&R, 18"
• #1 Red Cedar Royals, 24"
• #1 Red Cedar Barn Shakes, 18"
• #1 Primed Grooved Red Cedar Shingles, 18"
• #1 Primed Sanded Red Cedar Shingles, 18"
• #1 Natural Grooved Red Cedar Shingles, 18"
• #1 Natural Sanded Red Cedar Shingles, 18"
• Red Cedar Round Fancy Butt Shingles, 18"
• White Cedar Undercourse, 16"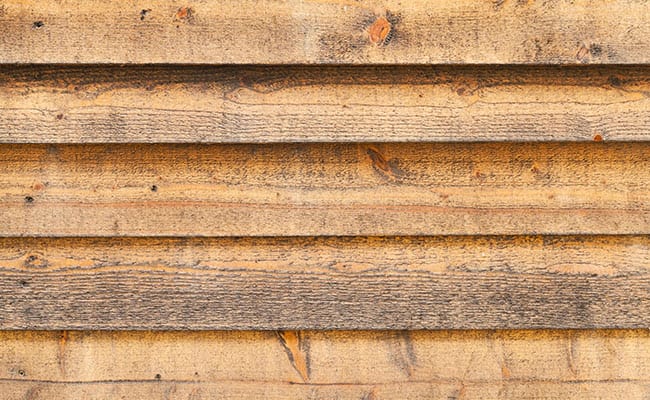 Rough Sawn / Textured Wood Siding
Rough Sawn / Saw Textured wood vertical siding is also known as channel siding because the boards are joined with an overlapping joint that leaves a square groove between the boards. The rough texture gives this siding a rustic look. Available in:
• Red Cedar Channel Rustic
• Red Cedar Channel Rustic Primed
• Red Cedar (CVG)
• Eastern White Pine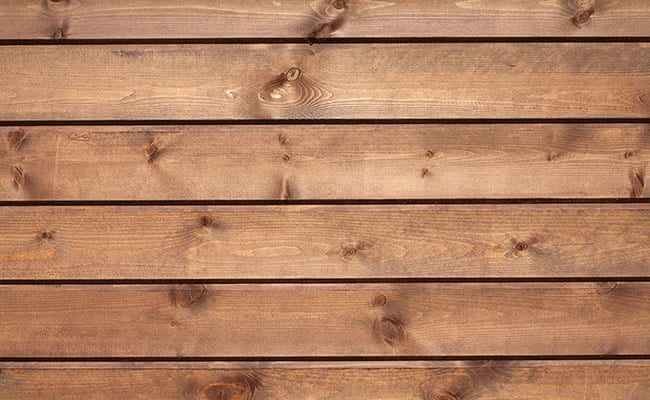 V-Joint Tongue & Groove Wood Siding
Installed vertically on the side of the house, V-Joint siding boards lock into their neighbors with a tongue and groove joint for a positive and stable joint. Available in Red Cedar.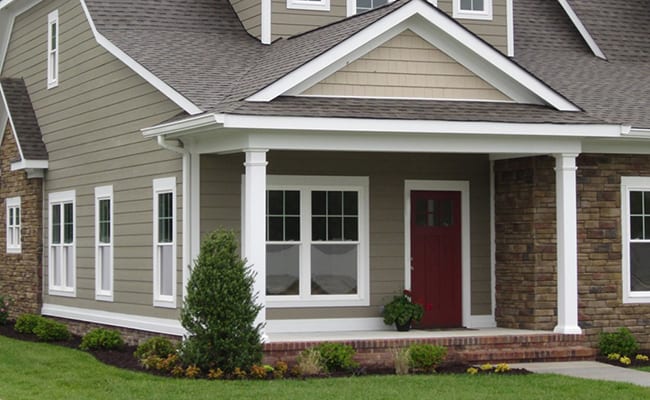 Boral TruExterior®
Boral TruExterior® has created an entirely new category of exterior siding and decorative trim that offers phenomenal performance, remarkable workability, and a lasting look without the limitations that plague other exterior siding and trim products. TruExterior Trim boards and siding are reversible wood and smooth grains. They are easy to paint, cut, route, drill, mill, and nail like wood.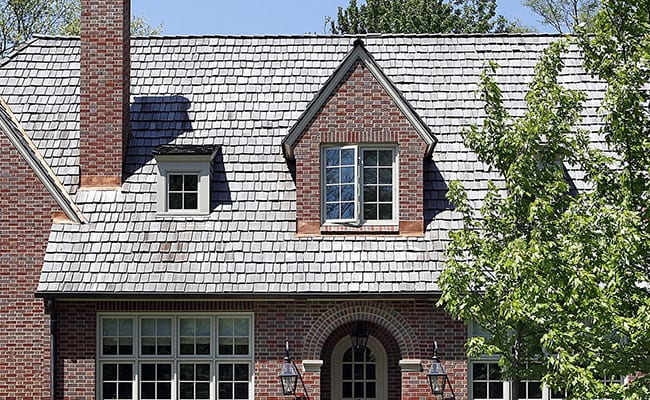 Cedar Shake & Shingle Bureau
The Cedar Shake and Shingle Bureau® is a nonprofit organization that promotes the use of Certi-label® cedar roofing and sidewall products. They offer informed Certi-wood® advice and are responsible for educating the public and building code officials. They have earned the distinction of being the recognized industry authority.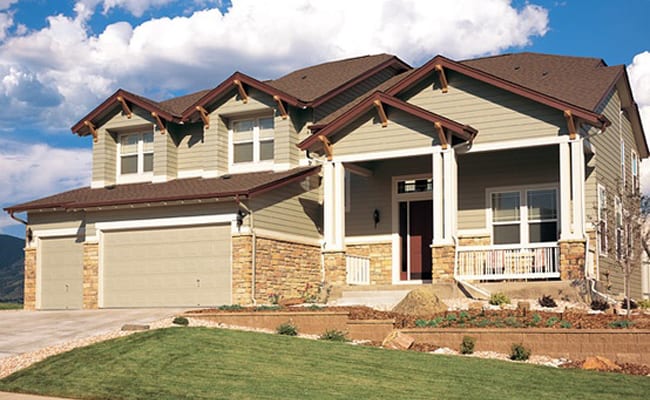 LP SmartSide
LP SmartSide is a full line of trim and siding products that combine the beauty of traditional wood with the strength and durability of engineered wood. It resists impacts rot and insects while performing exceptionally well in extreme climate conditions. With its deep grain cedar texture, defining shadow lines, and a wide variety of profiles, LP SmartSide adds elegance and distinction to any architectural style.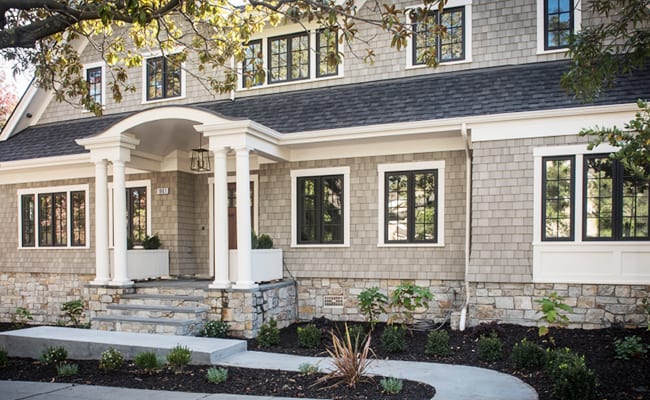 NuCedar
NuCedar is the first company to introduce factory pre-finished, premium architectural siding made from cellular PVC to the custom home and multi-family markets. NuCedar siding, shingles, clapboard, and trim combine the look and warmth of cedar with exceptional durability, low maintenance, and ease of installation. The products come in many profiles, sizes, textures, and colors.