Wood Decking & Framing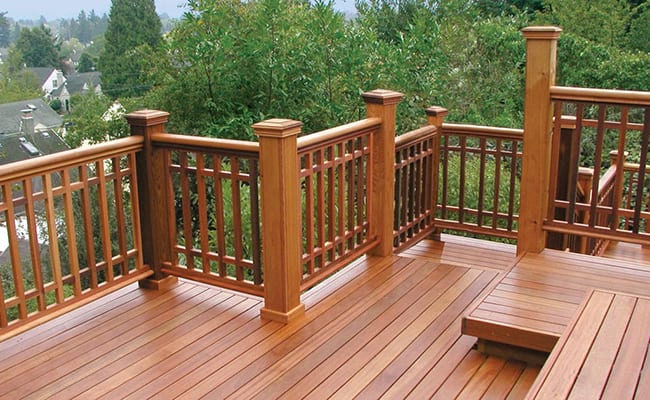 Meranti by Blue Star Decks
Blue Star has pioneered the development of beautiful, versatile, sustainable, imported hardwoods for the U.S. decking and exterior construction industry since 1985. They remain the only fully integrated manufacturing and supply source for these products which include decking, ceiling, flooring, and siding.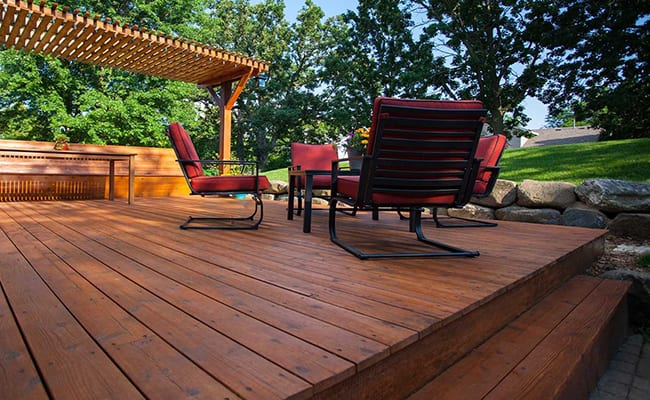 Pressure Treated by Madison Wood
Madison Lumber produces high-quality decking and lumber treated with a mold inhibitor as well as a preservative. #1 Dry Select from Madison Wood is ideal for decking; its moisture content is low, it is stronger than non-dry-pressure-treated wood, and it minimizes shrinkage problems.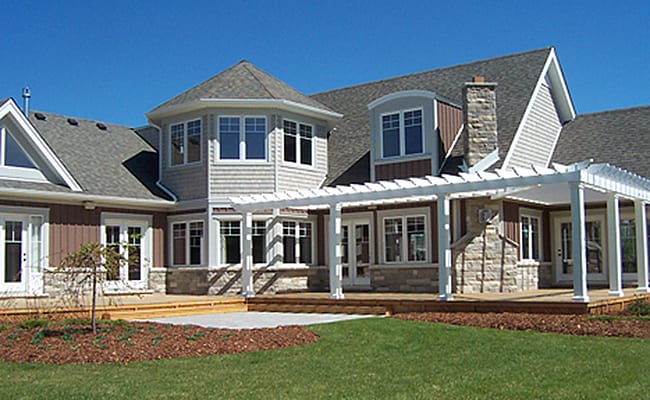 Western Red Cedar
Real cedar offers dimensional stability and natural preservatives that resist mold and decay. Known for its beautiful color range and its wonderful aroma, cedar complements any architectural style. At home in all climates, cedar's durability and superior acoustical properties make it an ideal wood for decks and other outdoor applications.