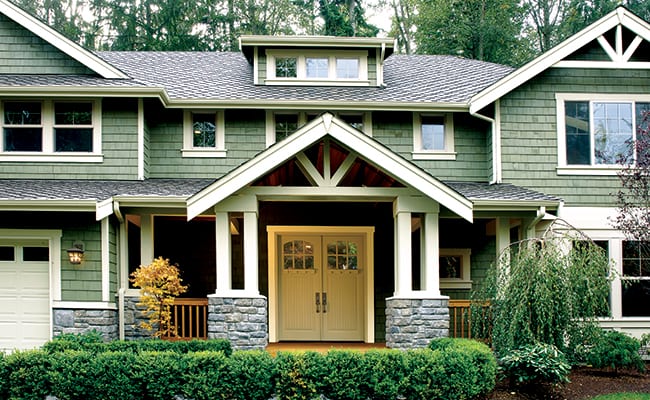 Simpson
Simpson doors are famous for beautiful wood detailing and superior craftsmanship. The company manufactures a wide range of stock interior and exterior doors with a huge variety of available options; Simpson can also make completely custom doors to your exact specifications.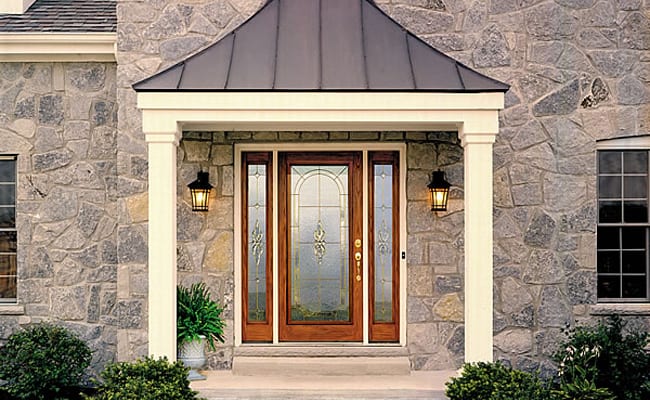 Therma-Tru
Therma-Tru fiberglass entry and patio doors outperform wood and steel doors: They don't chip, scratch, warp, peel or absorb moisture yet they have the beauty of wood and the strength of steel. Extremely energy-efficient and secure, Therma-Tru doors are available in a wide range of styles and decorative glass options.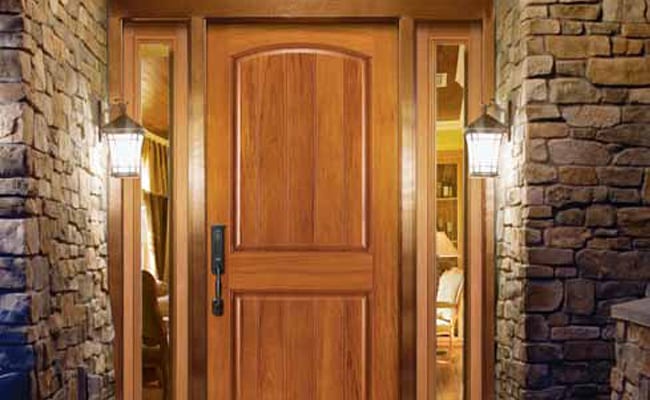 Masonite
Dedicated to technical innovation and manufacturing excellence, Masonite makes entry systems and interior doors. The company's large portfolio of designs, styles, glass options, finishes, and materials offers handsome, long-lasting doors for every taste and budget.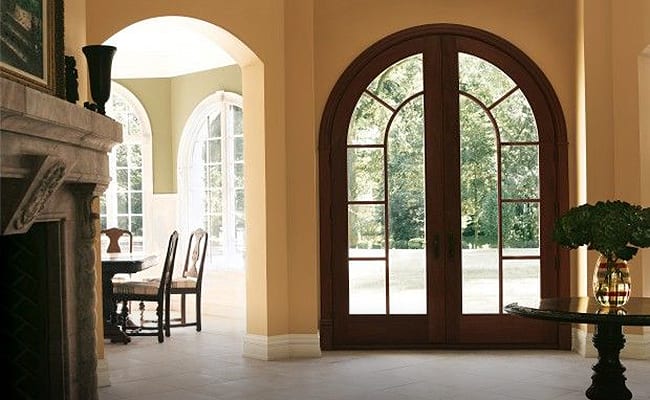 Andersen Entry Doors
Andersen entrance doors, handcrafted from fine woods, are distinguished by their attention to elegant architectural detail including stylish transoms and sidelights.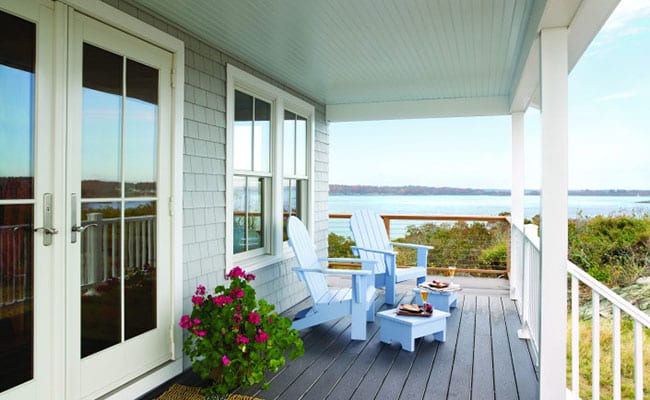 Andersen Patio Doors
Doors are more than just panes of glass, they have the power to transform the way you live, making your home more comfortable by bringing the outside in and even keeping your family safe. So, choosing the right one is important. The company is also known for its energy-efficient patio doors available in both hinged and sliding designs as well as for its coastal storm doors.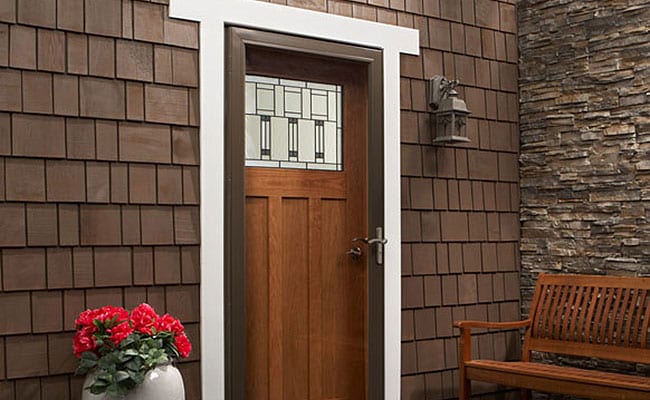 Andersen Storm Doors
Andersen® storm doors are built with the same quality and craftsmanship that you expect from Andersen. With a wide array of style options, Andersen storm doors offer many innovative features designed to make them not only easy to use but also easy to install. These products are built with quality, craftsmanship, style, and innovation.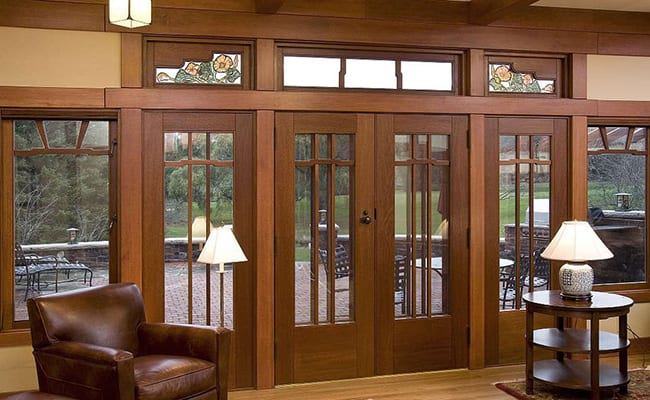 Heartwood
Heartwood Fine Windows and Doors has been dedicated to the art and science of fenestration and entry systems since 1947. They pride themselves on producing the most beautiful, durable, and functional windows and doors made anywhere, which is why Heartwood products are found on some of our nation's finest homes and institutions.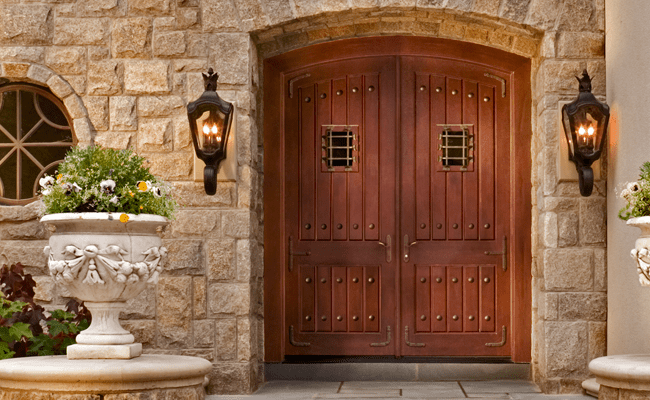 Jeld-Wen
Jeld-Wen offers a full range of customizable exterior and patio doors suitable for every taste and budget. Whether you are looking for a durable fiberglass door, a classic wood door, or a strong and economical steel door, Jeld-Wen has products that will suit your needs.

Lemieux Doors
Along with premium woods and superior craftsmanship, Lemieux doors are distinguished by their stunning range of options. The company has the industry's largest selection of glass glazing possibilities, so you can design customized interior doors that let light flow throughout a home's interior. Lemieux uses the latest technology to add stability, strength, and energy efficiency to its fully customizable exterior doors. Lemieux also offers customizable French doors, sidelights, and transoms as well as completely custom doors.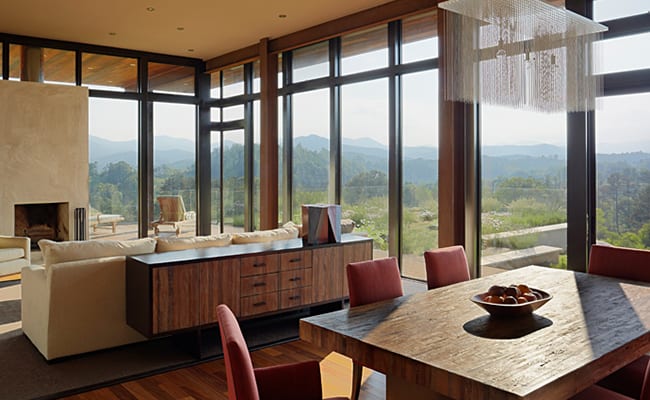 Marvin
Marvin Windows and Doors has cultivated a worldwide reputation as an industry leader in product innovation, energy efficiency, and progressive manufacturing techniques. Marvin brings you superior value through expert craftsmanship, the highest quality materials, and an extraordinary level of service. Only Marvin offers unmatched design flexibility with made-to-order windows and doors and the industry's most extensive selection of customization options.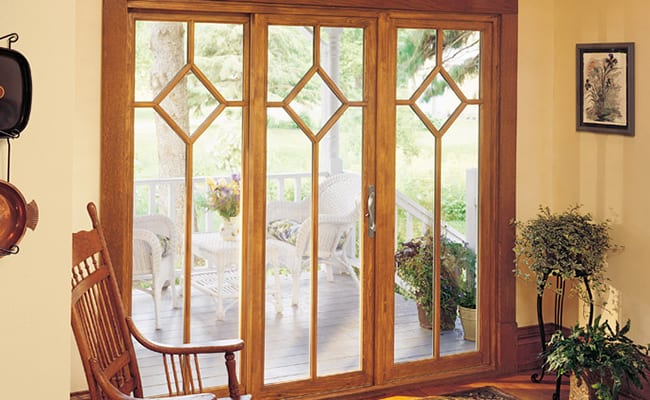 Marvin Patio Doors
The Marvin Sliding Patio Door is a sophisticated, contemporary design created for smooth operation and dependable performance. From the super-tough Ultrex® sill to the energy-efficient design, these doors are a perfect addition to any space.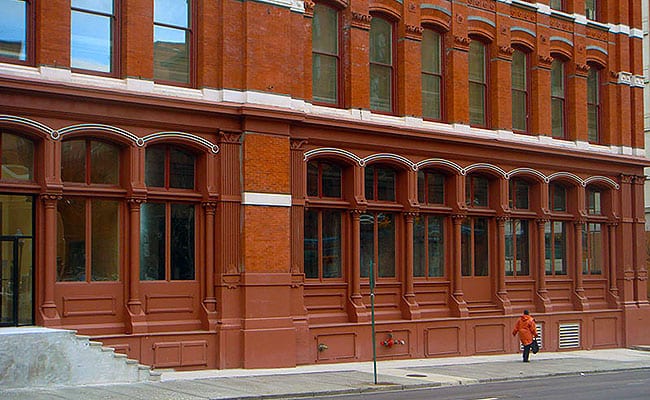 Parrett
Using computer-aided design technology, modern manufacturing equipment, and old-world craftsmanship, Parrett provides exceptional entry door systems. Built from premium all-solid materials, Parrett entry doors have a huge variety of design, panel, and glass options. Pre-finishing is available as are completely custom creations.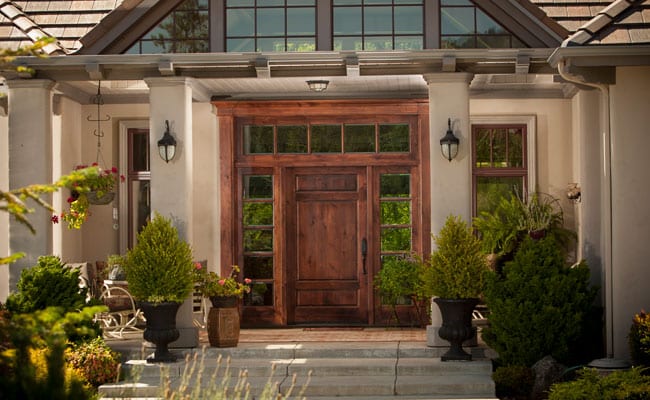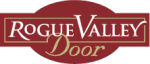 Rogue Valley Door
Handcrafted quality workmanship is the hallmark of Rogue Valley interior and exterior doors. They can be built in many styles, including beaded panel, plank, traditional, rustic, Dutch, and café; each fine wood door is embellished with architecturally appropriate details.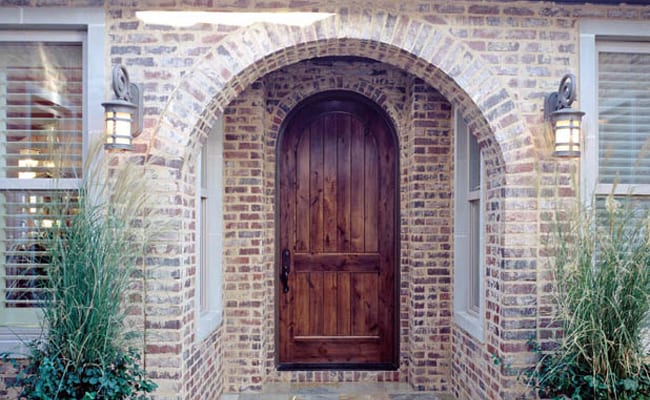 TruStile
TruStile is a leader in premium stile-and-rail wood and MDF (medium-density fiberboard) doors. The company's made-to-order manufacturing process makes it possible to build doors in any style and size with the shortest lead time in the industry. TruStile offers over 400 standard door styles and can custom-build virtually any residential or commercial door design.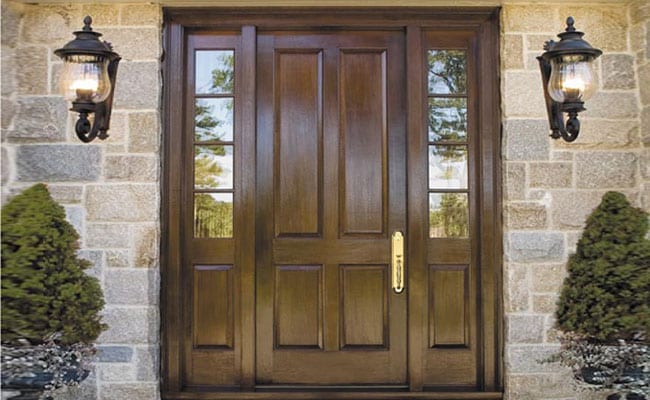 Upstate Door
Upstate Door specializes in fine custom-made hardwood doors. Its well-deserved reputation for superior craftsmanship, materials, and service makes it a top choice for discerning builders and architects. Upstate makes custom exterior, interior, storm, and screen doors to customers' exact design specifications.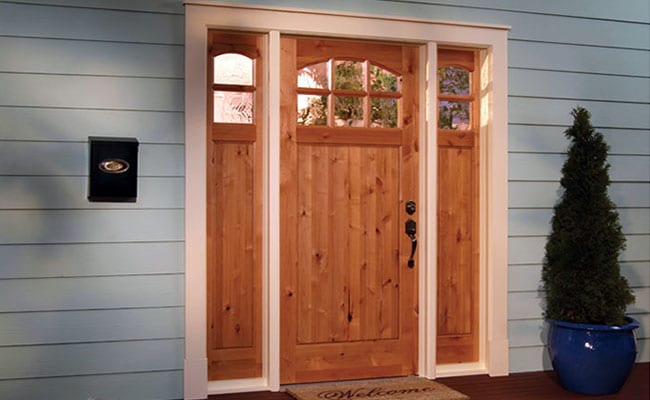 Woodgrain Millwork
Woodgrain Doors is one of the world's largest manufacturers and suppliers of hardwood and softwood stile and rail doors. Woodgrain Doors is committed to innovation through continuous improvements in manufacturing, investment in design, best in quality craftsmanship, and the use of the highest quality raw materials. The result is a door that is as durable as it is beautiful.
Storm & Screen Doors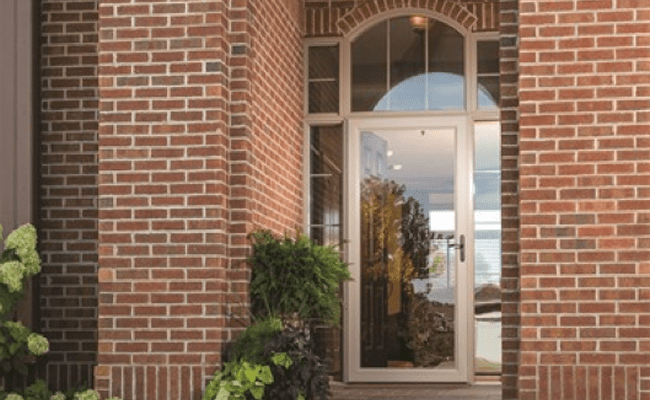 Larson Storm Doors
Larson has manufactured high-quality, weather-resistant aluminum storm doors for over half a century. Choices include full-view glass, retractable screens, ventilating doors, and security doors with maintenance-free finishes; among other options are various glass designs, handle-and-lock systems, and designer frame colors.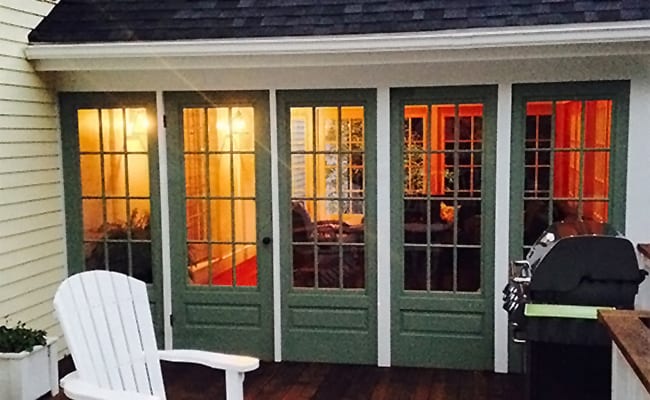 Combination Door Company
CDC wood screen doors are built to take heavy-duty traffic in stride. Designed for attractive, durable service, and constructed of enduring western woods, they come in seven attractive styles to complement the decor of any home. Custom sizes and designs are also available as are decorative accents like scrolls and brackets.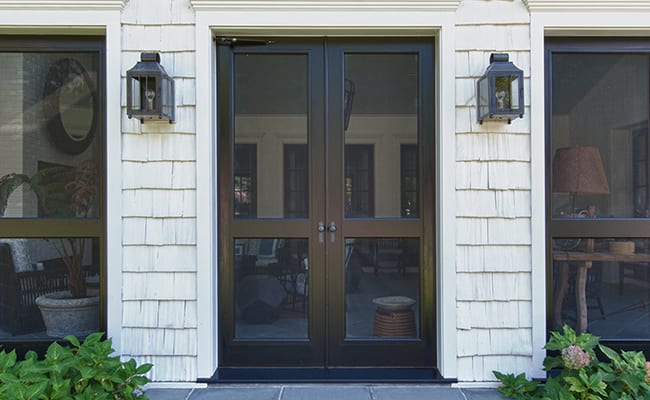 Upstate Door
Nothing compares to a warm breeze blowing through a screen door in the summer. At Upstate Door, they offer a full range of screen and storm door designs to add custom style and flair to your home.
Basement & Cellar Doors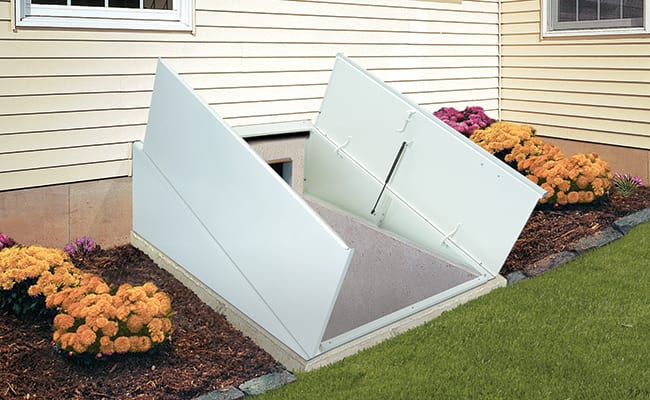 Bilco
Bilco makes durable, weather-resistant basement doors and code-compliant emergency-egress window wells. The company also manufactures the PermEntry® Basement Entrance system which consists of a precast concrete stairwell and a Bilco basement door. PermEntry® is the fastest and most economical way to add convenient, direct basement access to any home.