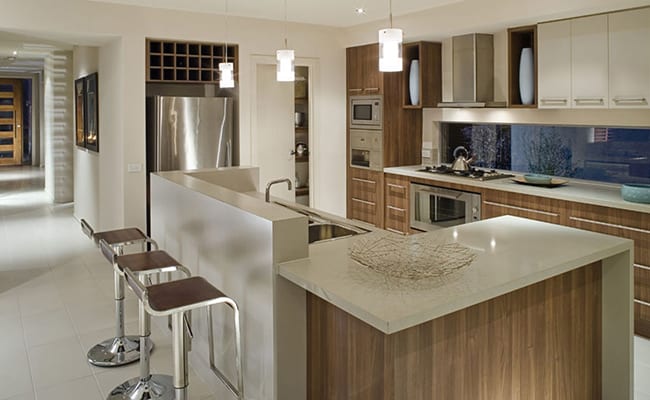 Caesarstone
The original quartz surface manufacturer, Caesarstone produces fine quality, durable, low-maintenance countertops perfect for every style of kitchen and bath. Available in a wide variety of colors, patterns, finishes, thicknesses, and edge styles, Caesarstone surfaces now include the Motivo line, which incorporates sculpted designs created primarily for vertical applications.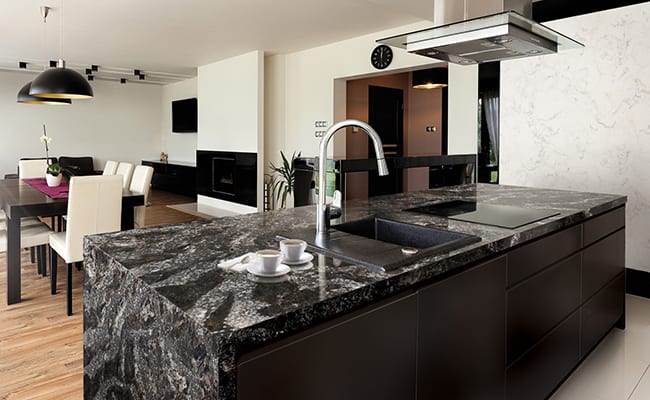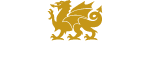 Cambria
Cambria quartz countertops are harder than natural stone and therefore are extremely durable. The company combines quartz and pigments to create a dazzling array of textural styles and colors, from rich variegated darks to sophisticated neutrals and lights, to metallics and monochromes.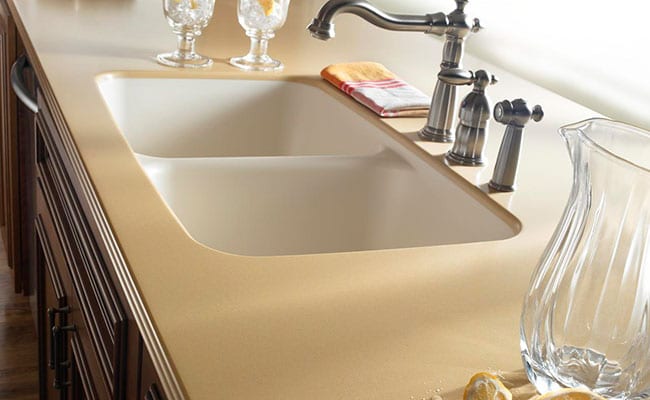 Corian
Dupont Corian countertops are the perfect solid surface for kitchen and bath. Corian's seamless elegance, stain-resistance, and design versatility make it a top choice for those who value both beauty and long-term performance. Corian is available in over 120 colors and patterns, from ones that capture the subtle qualities of nature to vibrant, dynamic hues.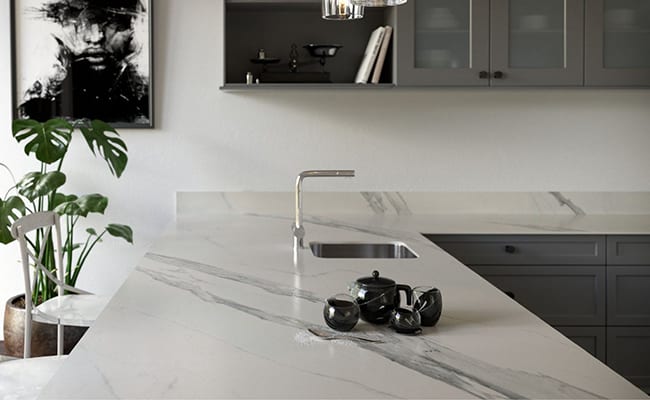 Dekton
Dekton's revolutionary product imagines a new concept in the world of design and architecture. Made from sophisticated raw materials used in the glass, porcelanic and quartz surfaces production processes, Dekton is a material with unique characteristics and infinite application possibilities such as countertops, flooring, siding, and facades for inside and outdoors.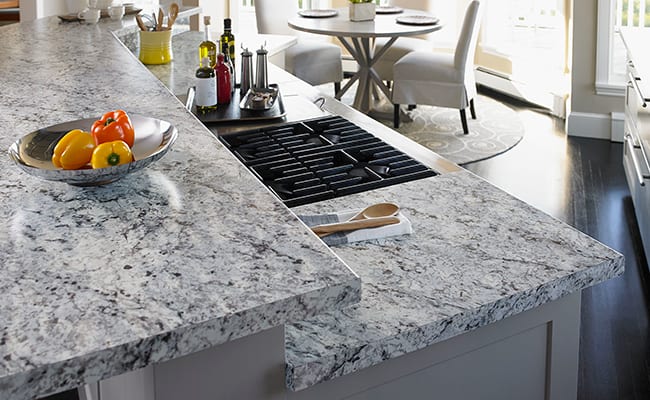 Formica
Formica Laminates come in fashion-forward solid colors and nature-inspired patterns; also available are Ideal Edge profiles, which achieve a finished edge on all countertops. Formica Solid Surfacing products offer many design options, such as edging and inlays, as well as exceptional durability and beauty.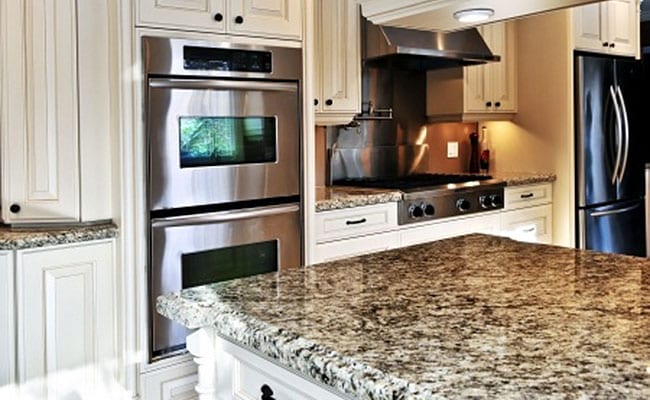 Granite
Granite is the most sought-after countertop material for deluxe kitchens and bathrooms. It is stain-resistant, non-porous, resistant to heat and absolutely beautiful. Granite is the hardest of all natural stone countertop materials.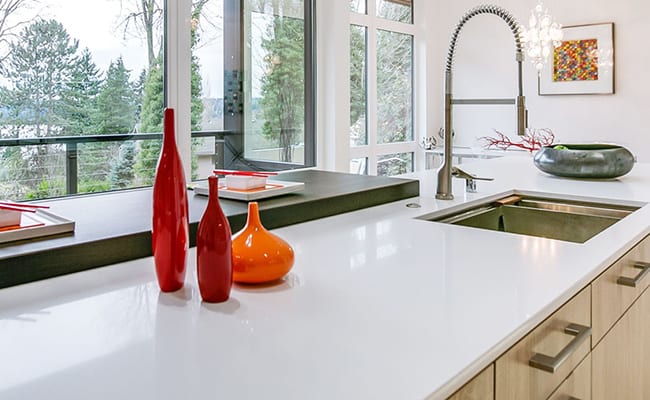 PentalQuartz
PentalQuartz Kitchen countertops are manufactured with state-of-the-art compression, vibration, and vacuum technology that produces a tremendously strong, durable material. Many styles are available, including very finely textured solid colors and larger aggregate blends, as well as contemporary mixes with sparkling mirror accents.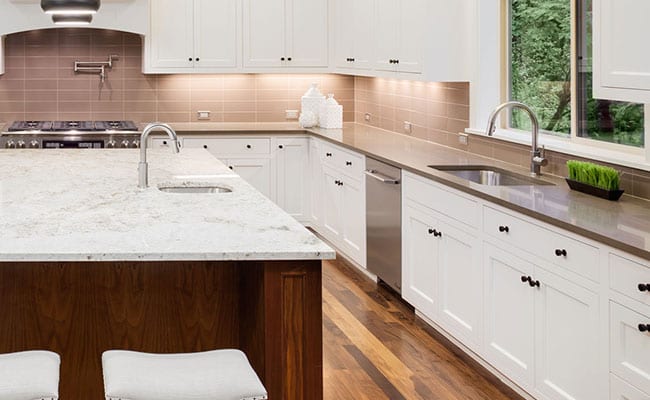 Quartz
Quartz is the most popular type of engineered stone countertop. It combines the beauty and durability of natural stone with new technology for a product that is non-porous, sanitary, and virtually maintenance-free. Made from crushed quartz, resin, and pigment, quartz countertops are available in a wide range of colors and patterns, from those that mimic natural stone to fresh contemporary palettes.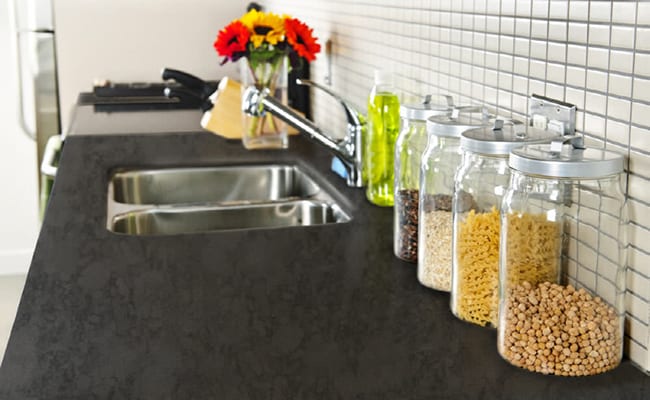 Viatera
Bring the wonders of the world inside your home. Inspired by the moments of life and nature, Viatera Quartz Surface is more than a simple countertop. It's where life's moments happen. In a wide array of colors and styles, it allows you the freedom to create a space that truly reflects the beauty and wonder of your life.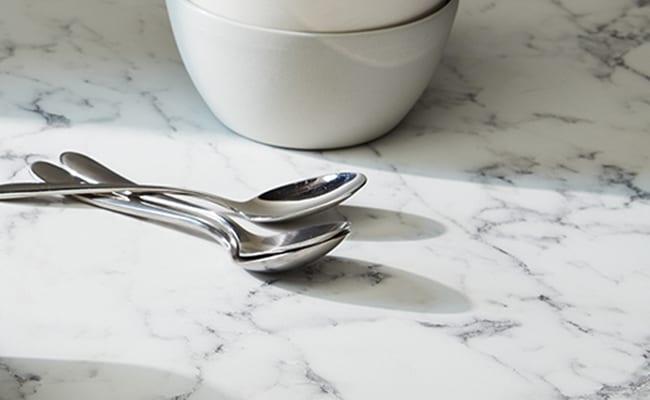 Wilsonart
Wilsonart is one of the country's leading countertop manufacturers, having created beautiful kitchen surface products for more than 50 years. Along with high-pressure decorative laminate counter surfaces, it produces custom edges, kitchen sinks and vanity bowls, and solid surfacing — beautiful products at very affordable prices.